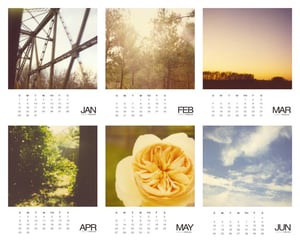 $

20.00
*Ships on December 17th*
5x7"
Professionally printed on matte photo paper; making it easy to trim the image for framing/display after the month is over. That means you get 12 images (re-purposed to 12 prints) for the price of 2 mini prints! STEAL!
Each unbound page features one 5x5" image per month. A perfect fit for this ikea frame.
Individual pages are great for your desk, bulletin board or fridge (amongst a bunch of other places).